Categories
A Guide To Offset Mortgages: Are They Still A Good Idea?
24-June-2022
24-June-2022 13:55
in Private clients
by Sam Hodgson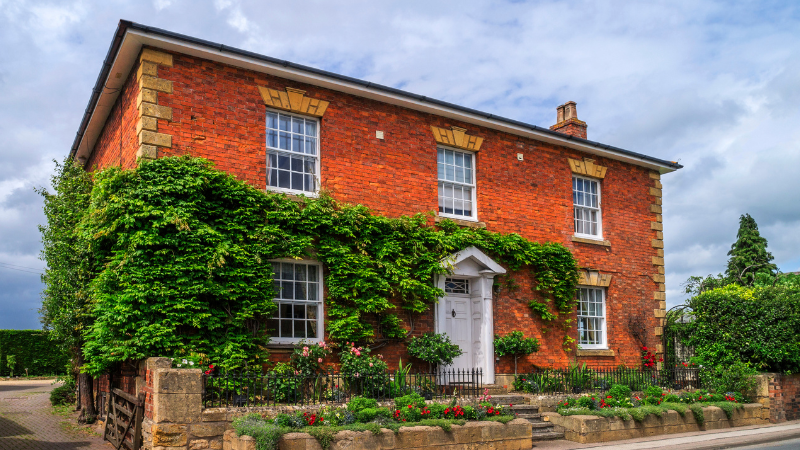 With the latest increase in interest rates, rising inflation and mounting house prices, many homeowners are looking to refinance their homes rather than move. If you are thinking of remortgaging, it may make sense to consider an offset mortgage - one of the lesser-known products available.
Anyone with a considerable amount of savings may be well served by an offset mortgage, which can result in lower monthly payments and the option of paying off your mortgage quicker.
Here we explore the advantages of offset mortgages (particularly in the current economic environment), the drawbacks, and whether it could be the right one for you.
What is an offset mortgage?
An offset mortgage links your mortgage to your savings account. Your savings are 'offset' against your mortgage balance, thereby 'reducing' your mortgage, so you pay less interest on a smaller debt. Savings can either increase your disposable income now or allow you to pay off your mortgage more quickly over time.
You will not be able to earn interest on the savings account linked to the mortgage loan. However, you usually pay more interest on a mortgage than you can earn from a savings account, so an offset mortgage could still save you money. Your savings will work harder for you, and you won't be taxed on them.
How do offset mortgages work?
The more savings you have, the more you can reduce your mortgage balance - some lenders even allow you to offset 100% of your mortgage meaning you pay zero interest.
The lower interest rate on an offset mortgage means you will repay the home loan sooner and at the same time make huge savings in interest charges.
Many lenders let you choose the benefit you get from offsetting your savings against your mortgage balance in one of the following ways:
Keep your repayment amount the same and pay your mortgage off faster, meaning you pay less interest and less overall to pay off your loan in full.

Lower your repayments each month (from the savings made on interest) increasing your disposable income in the short term.

Allow your repayments to go down every year (assuming the interest rate stays the same).

Can I still access my savings?
Yes, you can access the savings account linked to your offset mortgage loan whenever you want. This is one of the great advantages because it's easier and cheaper to get your money back than remortgaging to release equity.
However, if you do draw down on your savings account, it will reduce the amount you can offset against your mortgage loan, so your monthly payments will go up. You should also bear in mind that some lenders require you to keep a minimum amount in your savings account.
Are offset mortgages a good idea? Advantages and Disadvantages
It's always best to speak to an independent mortgage broker to get expert advice when deciding on a new mortgage product. A mortgage broker can help you decide whether an offset mortgage will be the best option, weighing up the pros and cons, or whether there might be a better mortgage product to suit your circumstances.
Advantages
An offset mortgage can be an excellent way to make your savings work harder for you.
Adding your current account can lead to further savings (a small number of lenders allow you to do this).
You'll pay off your mortgage more quickly or benefit from lower monthly repayments
You can still access your savings easily if the need arises, giving you more flexibility.
Most lenders let you make overpayments on your offset mortgage which also reduces the amount of interest you are charged.
You won't pay tax on the savings you make on interest charges.
If you're self employed or a contract worker, you can use the savings you make on interest payments to save up for your annual tax bill.
You can link your savings account to a family member's mortgage (otherwise known as a family offset mortgage). This is a great way to help a first time buyer get on to the property ladder.
Disadvantages
Offset mortgages do come with more expensive interest rates compared to other mortgage products.
You won't earn any interest on the savings you have in your offset account.
Paying a larger deposit in the first place to lower your Loan To Value (LTV) could make more sense, giving you access to lower rates and interest payments - although your savings will be locked in.

What types of offset mortgages are available?
There is a range of offset mortgage loans available:
Fixed rate offset mortgage - The interest rate you pay on the mortgage after it has been linked to your savings account is fixed for a set term – usually, two, three or five years, although some lenders will go to 10 years.

Tracker offset mortgage - The interest rate you pay on your offset mortgage is variable and follows the Bank of England base rate.

Discount offset mortgage - The interest rate you pay on your offset mortgage is given a set discount on the lender's standard variable rate (SVR)
Interest Only offset mortgage - As with a standard interest only mortgage, you only pay interest on the loan and this will depend on how much of your mortgage is offset by your savings.

Family offset mortgage - You can link your own savings account to a child or grandchild's mortgage, helping them to pass lender affordability criteria and reducing their interest payments.
Speak to one of our specialist mortgage advisors today, to discuss your situation and find out which offset mortgage products might suit you best.
Can I get an offset mortgage if I'm self employed?
It is possible to get an offset mortgage if you're self-employed or working as a contractor, usually through a specialist lender. Lenders will apply different affordability criteria and want to see 3 years of accounts and, potentially, proof of future earnings.
If you're self employed or a freelancer, it's worthwhile speaking to an experienced mortgage advisor who can talk you through the process of applying for a mortgage and connect you to the specialist lender most likely to agree on an offset mortgage loan.
Can I get a large offset mortgage loan?
Yes, there is a number of specialist lenders willing to grant large offset mortgage loan applications. Affordability criteria can be stricter and you may need to put down a larger deposit, but we have helped many clients borrow over one million pounds with an offset mortgage loan.
How do I get the best offset mortgage today?
If you're weighing up the pros and cons of an offset mortgage, you may find it helpful to speak to one of our specialist mortgage advisors. Our expertise and knowledge of the mortgage market mean we can match you to the best mortgage product and lender to suit your circumstances.
We have close relationships with high street banks and specialist lenders offering the best offset mortgage rates and terms.
Book a FREE and no-obligation telephone consultation at a convenient time to suit you:
Find out more about our specialist mortgage service here